Have you ever eaten something that you just can't quit eating? Well that's how I was with this Key Lime Pie. I was just going to have a bite. Just one bite. Only one bite. Then I was going to put the pie back in the refrigerator and have another bite tomorrow. You can probably guess what happened. I had a few bites and then decided since there were only a couple of bites left, I'd just eat the whole slice.
This pie is really good and really easy. Really good. If you like light, slightly tart, sweet, creamy desserts, you'll love this one. I made it for some good friends that we had over for dinner and it was perfect after a barbecue on a summer evening.
One thing different about this Key Lime Pie is that it doesn't have any eggs in it. Just five ingredients and you can whip it up in a matter of minutes. If you have access to key limes, definitely use them. I bought the bottled kind which you can find in most grocery stores. I ended up cooking mine longer than the recipe because it just didn't seem cooked enough.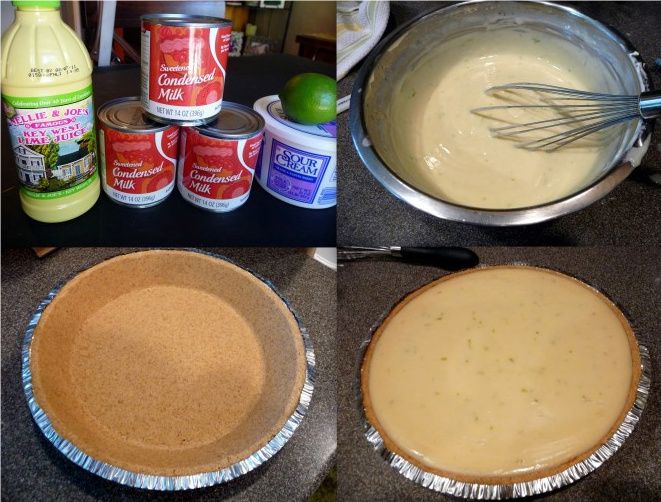 Easy Key Lime Pie
1 9 inch prepared graham cracker crust
3 cups sweetened condensed milk
1 tablespoon grated lime zest
Preheat oven to 350 degrees. Mix all the ingredients (really well) and pour into pie crust. Bake 5-8 minutes or until tiny bubbles burst on the surface. DO NOT BROWN. Chill pie thoroughly. Serve with whipped cream and garnish with lime slices. I cooked my pie about 12 minutes but watch yours closely, because you don't want it to brown. Serves 8.
Adapted from
Ann Richardson from All Recipes