Come on, you deserve a treat in the morning. You have a long day of work (or play) ahead and a simple breakfast of buttered toast with peach jam is sure you get you started right. My grandmother always had strawberry freezer jam on the table when we would visit. It was so good on buttered toast. The strawberry juice melts into the bread and mixes with the butter. Every bite is warm, buttery, strawberry delicious. Anyway, back to the peaches. I wanted these peaches to last forever they were so good. In my attempt to immortalize them, I made jam. Easy jam. This takes less than an hour and there is no fancy canning technique required.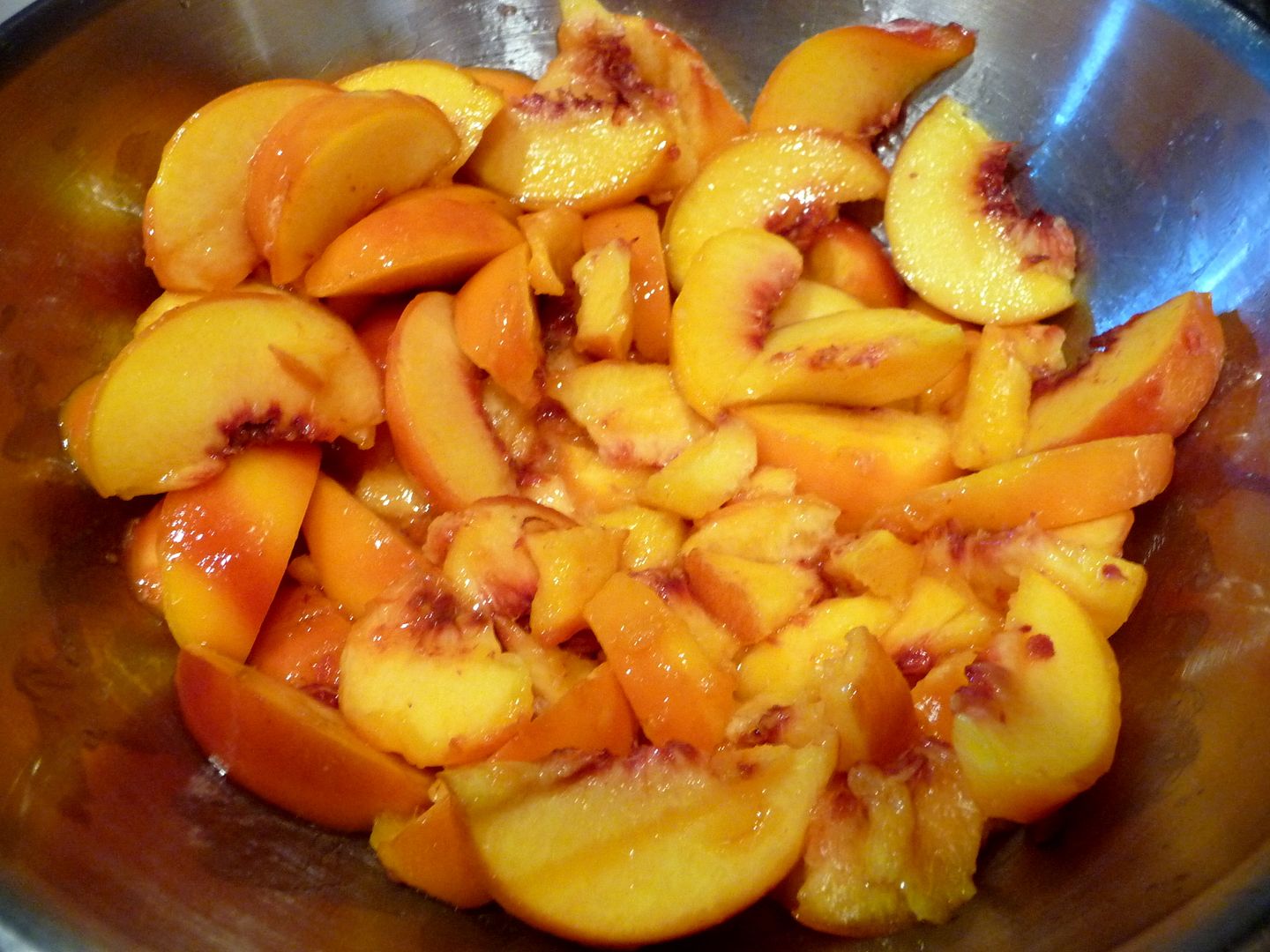 My mom used to serve us peaches with a little milk and sugar when we were growing up. It's an easy treat and really good! As you can tell, I like peaches.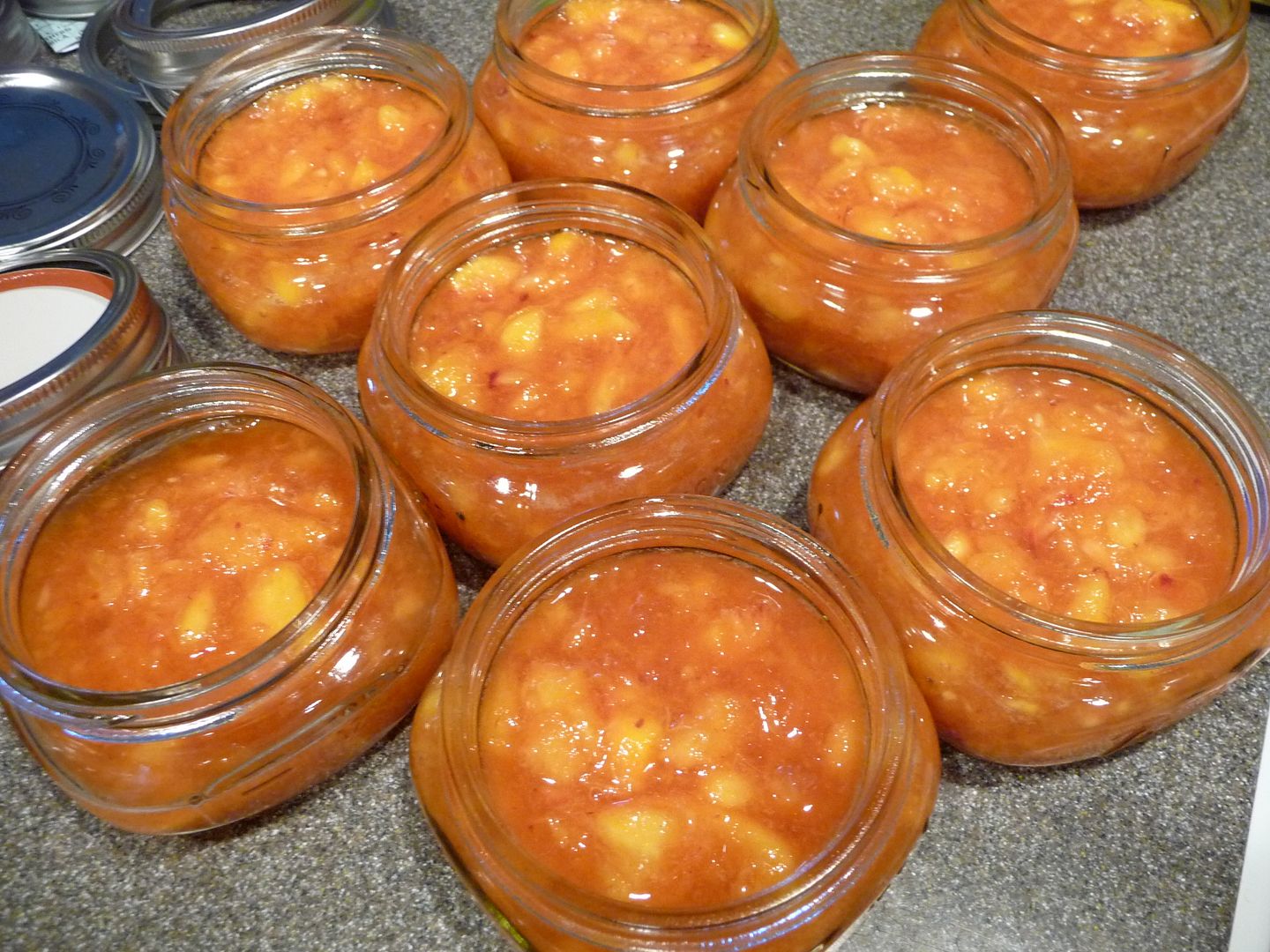 I debated on whether to post this now since it may be too late for you to get peaches at the market (they had some had Costco over the weekend - so maybe not) but the good thing about this recipe is that you can use any kind of fruit and if you do want to try peaches, just get a bag of frozen peaches.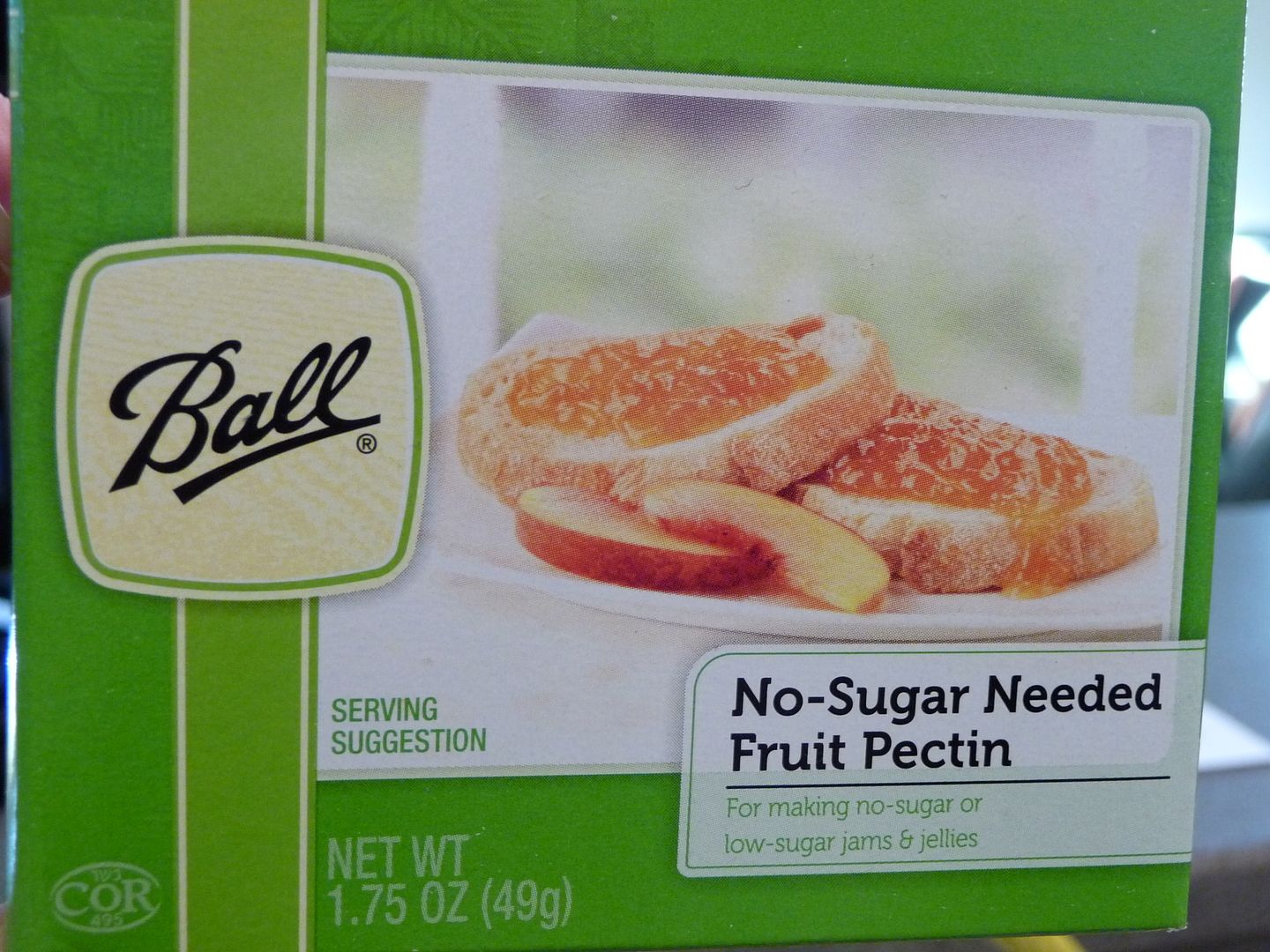 The great advantage to making your own jam is that you control what ingredients are used like how much sugar. I used very little in this recipe because the peaches were so sweet. It's up to you though, if you like it sweeter, add more to your jam.
Peach Freezer Jam
2 lbs or 3 cups peaches, peeled and sliced
1/2 cup sugar (the original recipe calls for 4 1/2 cups so feel free to add more if you like)
1 box of Sure Jell or Fruit Pectin
2 tablespoons lemon juice
In a large bowl, mash peaches with a potato masher or fork to desired consistency. Add sugar to peaches and stir well. Set aside so sugar can dissolve.
In a sauce pan, add 3/4 cup of water and fruit pectin. Bring to a boil while stirring constantly. Boil for one minute. Add to peaches and stir well until sugar is dissolved.
Pour into clean 8 oz jars (or plastic containers) and leave 1/2 inch space at the top. Use a damp paper towel to wipe around the rim and sides of jars to remove any residue. Place lids on jars and let the jars sit for 24 hours at room temperature. When done, place in the freezer until ready to use. Store opened jars in the fridge.
Sometimes the boxes of Fruit Pectin have recipes for freezer jam. Feel free to follow that recipe if different than mine. They are usually good too.
Adapted from the website: Southern Plate
Print Recipe