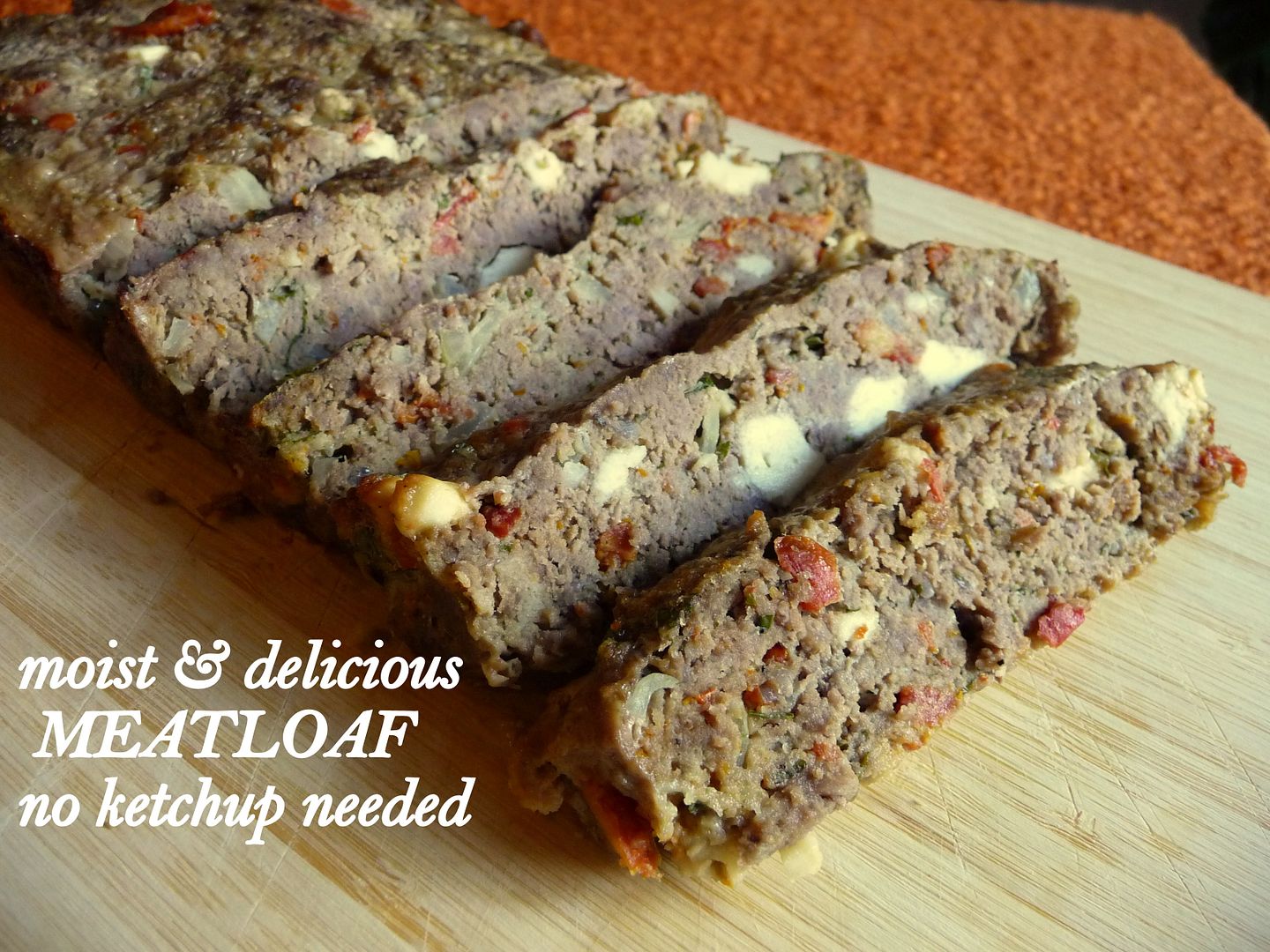 I have been meaning to post this recipe for a while. It's one of my favorites but I have to say it's hard to get a good picture of meatloaf. I tried my best. Trust me though - the picture doesn't do it justice. It's really good. This is one of the few meatloaf recipes I've had where I didn't reach for the ketchup. It really holds its own with all of it's flavorful ingredients. The feta cheese and sun-dried tomatoes really pack a punch of flavor. I have been going through recipes lately looking for some favorite dinner recipes to share with you. I know how hard it is to come up with something good every night of the week. This recipe is sure to become a favorite.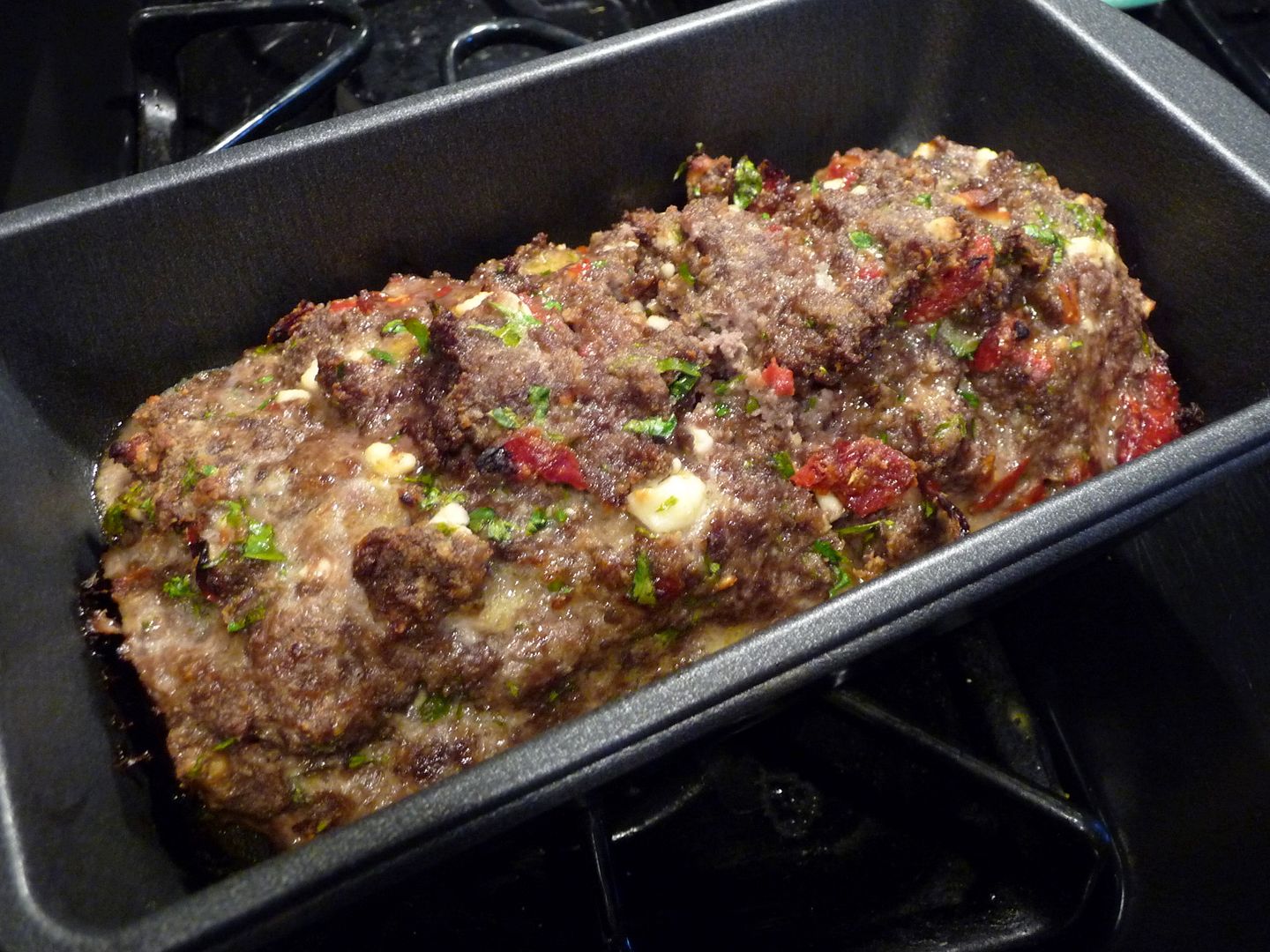 I got this recipe from the cookbook,
Giada at Home
by Giada De Laurentiis. It's great because it will work with ground chicken, beef or turkey. I have tried both turkey and beef and each turned out great. The picture above is made with ground beef. Just make sure you cook the chicken and turkey meatloaf thoroughly. The only changes I made to this recipe is that I used seasoned breadcrumbs and added some onion.
Another great thing about meatloaf is that it's great for leftovers. You can just heat it up again in the microwave or oven, or add a slice to a sandwich. It's great with mash potatoes but any side works with it. One tip is to not over mix the ingredients. Add all the ingredients to the bowl and then mix it all together using your hands. It's much easier and fun too! Just mix until combined. This will keep your meatloaf tender.
Meatloaf with Feta and Sun-dried Tomatoes
1 lb. ground meat - turkey, beef or chicken
1/2 cup seasoned dried bread crumbs
1/3 cup chopped fresh flat leaf parsley
1/4 cup chopped garlic and herb marinated sun-dried tomatoes
2 garlic cloves, minced
1 small onion, chopped
1/2 cup crumbled feta cheese
Preheat your oven to 350 degrees. Spray a 9x5 inch loaf pan with non-stick cooking spray.
In a large bowl, mix together all the ingredients until just combined. Place into loaf pan. If you're using chicken or turkey, cook until the internal temperature registers 165 degrees 40-45 minutes. My beef meatloaf took 45 minutes. Remove from oven and let it rest for 5-10 minutes. If there is any fat on top, use a paper towel to remove. Slice and serve. Serves 4.
Print Recipe