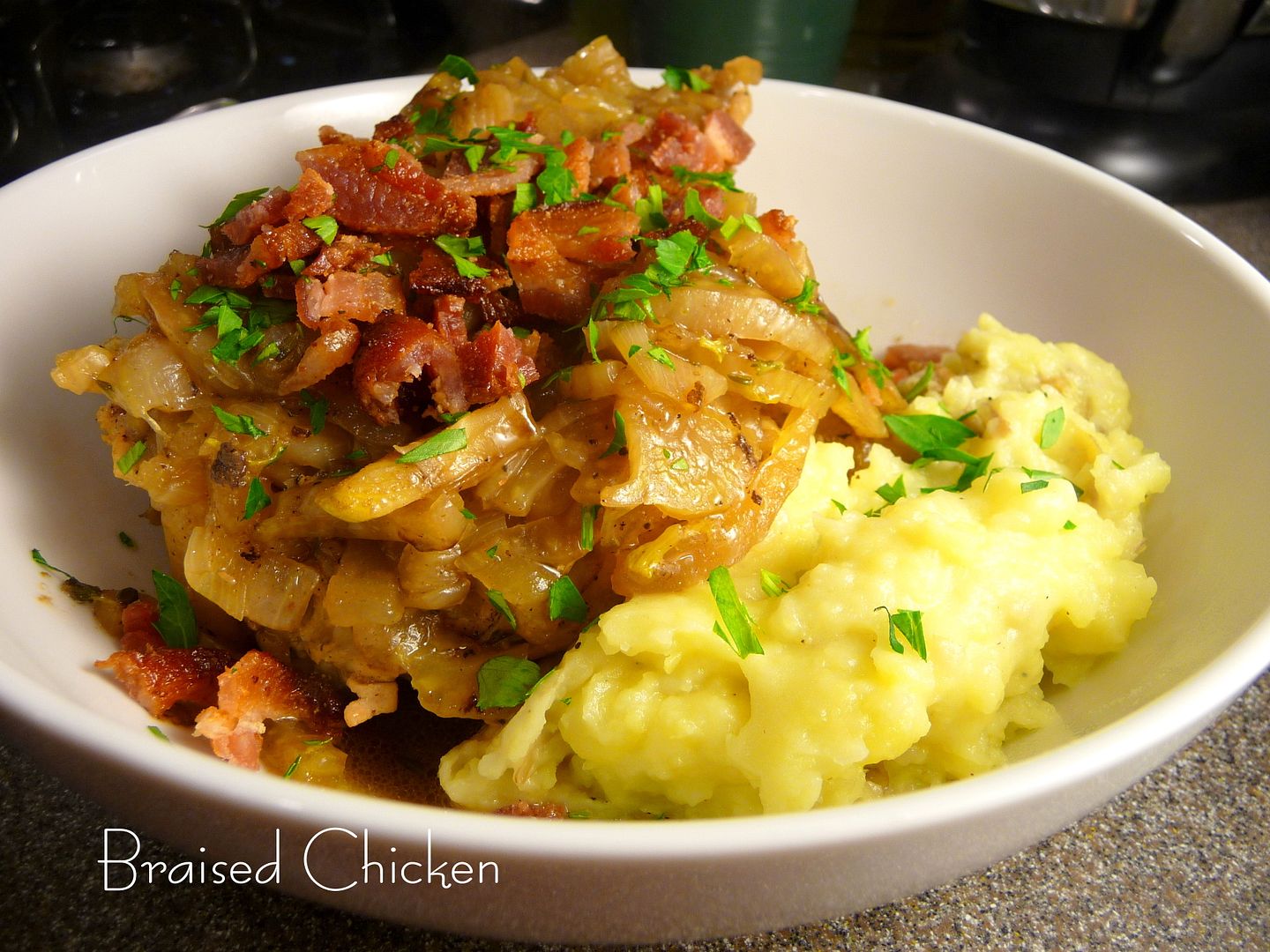 Its been a few weeks...life has just gotten in the way. Between work, traveling, family, cleaning, cooking, gardening and "wifing" (my word for being a wife), my blog took a back seat. Sorry I kept you waiting but I'm sure you all can relate. I'm back. Trust me I have a pile of recipes to share with you. :-)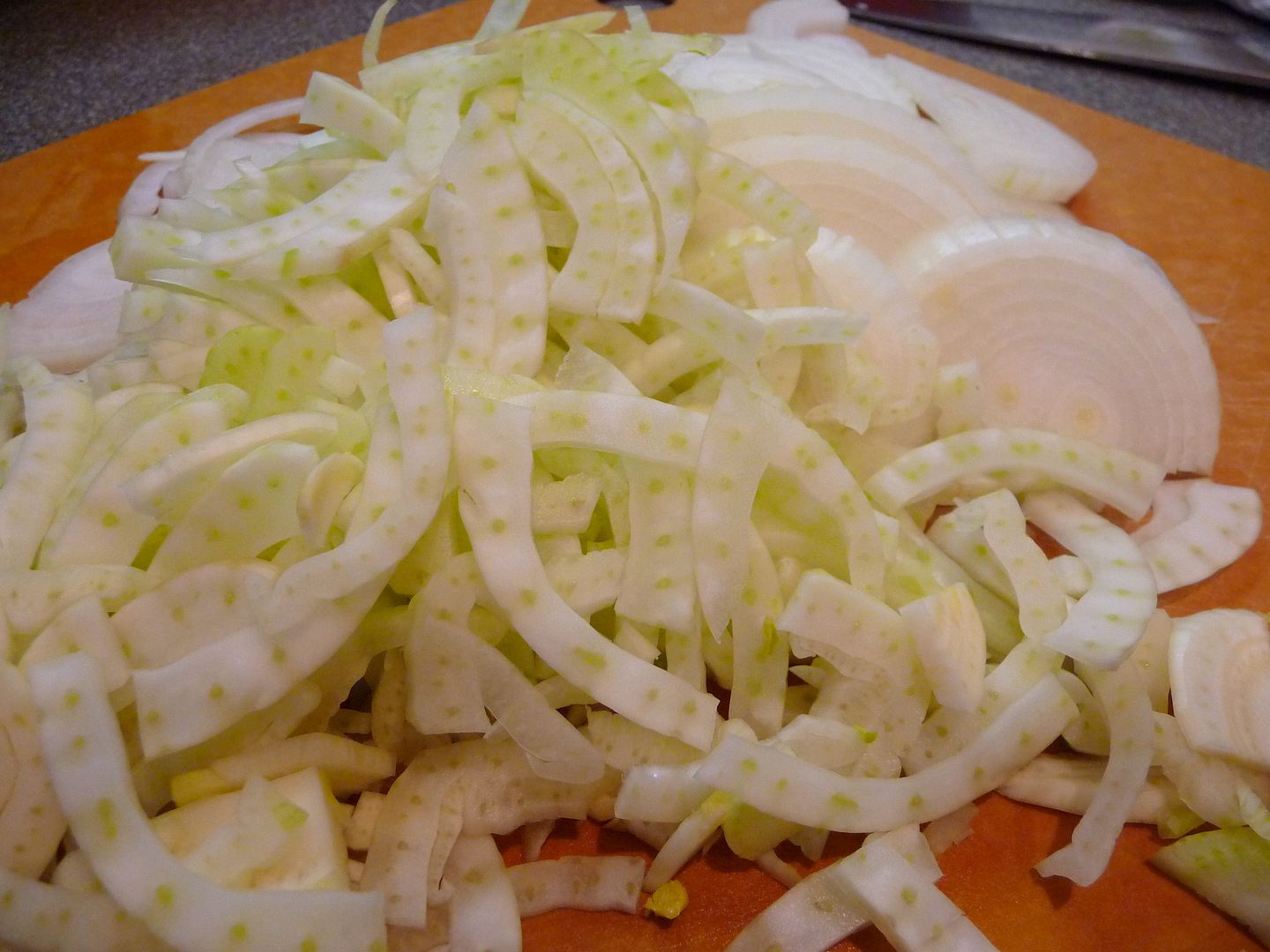 I think I've told you this before but I'm not a big chicken fan. It just doesn't have enough flavor for me and you have to worry about if it's cooked enough which means that it's always overcooked. I found a solution though and you have to try it if you feel the same way - an instant read thermometer. No guessing needed. When the thermometer reads 165 degrees - it's done! Even so I'm always looking for easy but tasty chicken recipes. Grilled plain chicken is just not going to do it for me.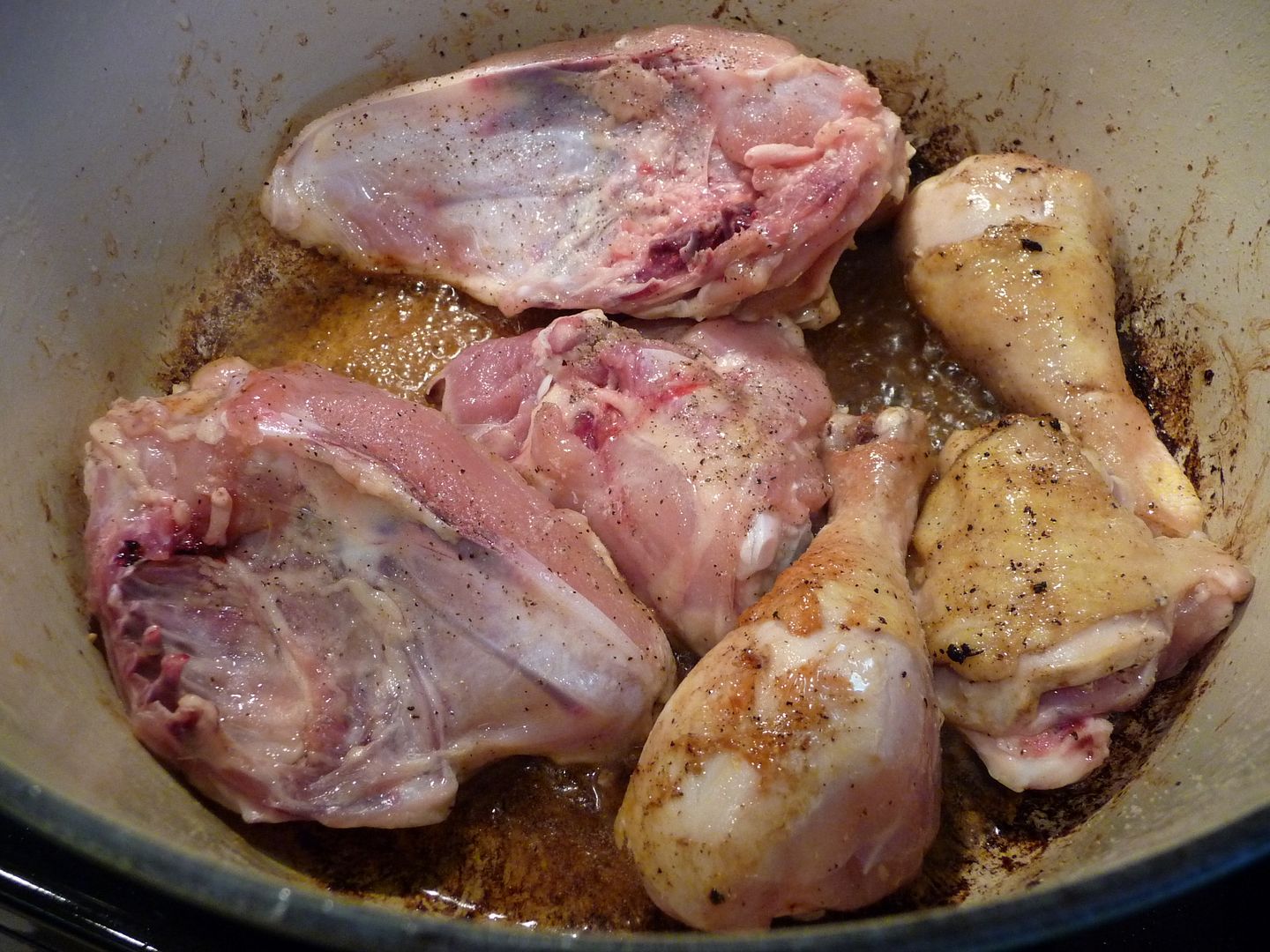 When I saw this recipe, I thought, is it going to taste like beer because I'm not a big beer drinker. Trust me, it doesn't. It's actually really nice, probably because it cooks for quite a while and the juices of the chicken and the bacon all meld together along with the onion and fennel. Everything is better with bacon! I'd call it a simple, comfort food dish. You can really impress friends and family with this one. Serve up some mash potatoes along side and you've got a really nice meal.
Beer Braised Chicken
1 fennel bulb, cored and thinly sliced
2 tablespoons apple cider vinegar
1 teaspoon dried thyme or 1 tablespoon fresh thyme
Preheat your oven to 400 degrees. In a dutch oven or over proof pot, cook the bacon until crispy. Remove to a paper towel to drain. Crumble when cool. Pat the chicken dry and season all sides with salt and pepper. Add the pieces of chicken to the bacon grease and cook until brown on all sides. Hint: Don't crowd the pot or they won't brown properly. Remove the chicken to a plate. Add fennel and onion. Season with salt, pepper and thyme and saute until caramelized and tender, about 10 minutes. Add the beer and bring it to a simmer. Add the chicken back in breast side down. Cover and transfer pot to the oven. Roast 35-45 minutes, flipping the chicken after 20 minutes.
Remove from oven and put over low heat. Remove the chicken to a plate and cover with foil. Add the vinegar to the sauce and simmer to reduce to thicken, about 5 minutes. When ready to serve, pour some sauce over the chicken, top with crumbled bacon. Serves 4-6