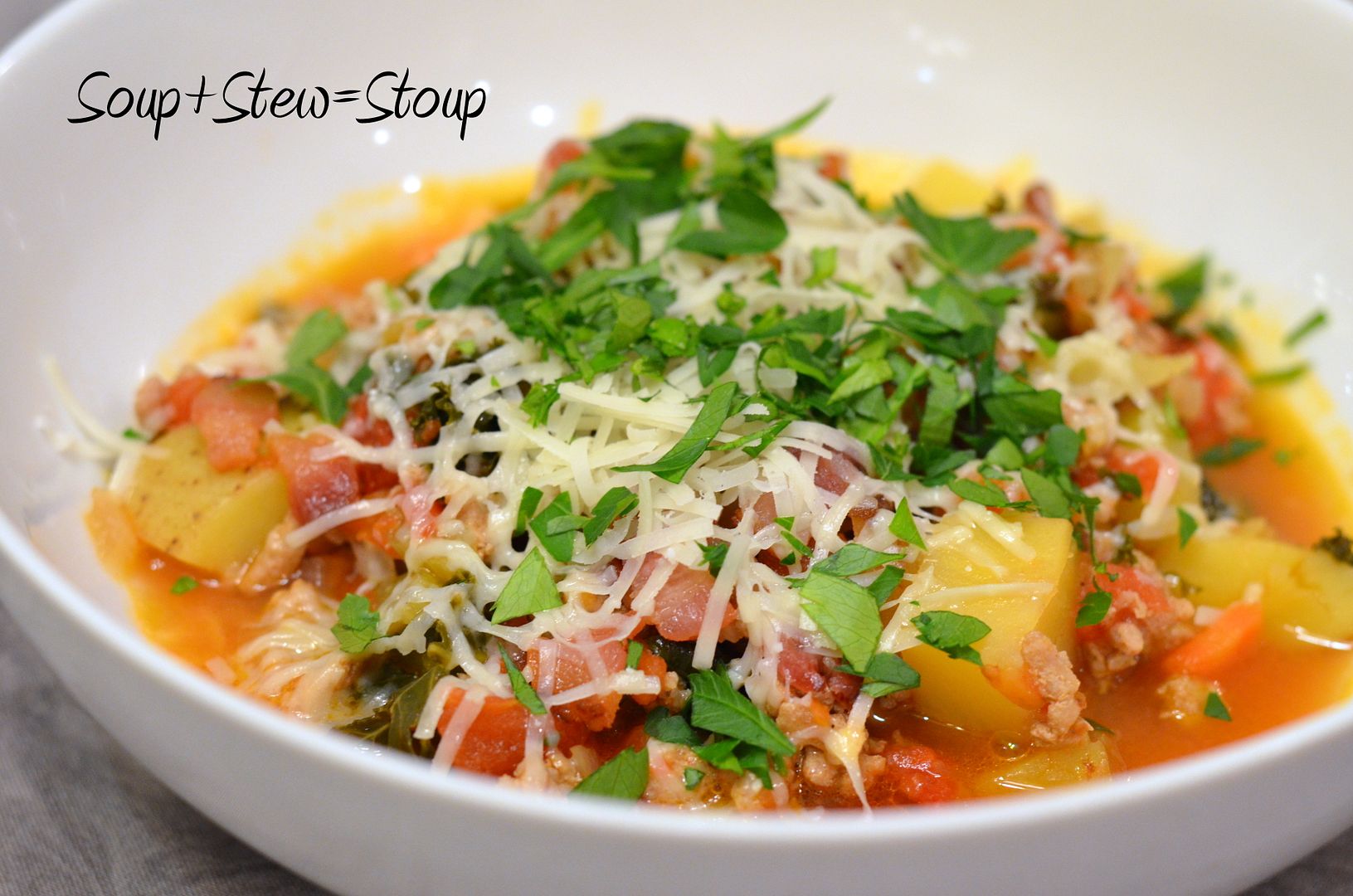 My husband and I have been swapping colds for a week. We have finally declared a no kissing treaty for a few days so we can beat this bug. I haven't quite gotten a full blown cold, just enough of one to give me a fuzzy head and sinus issues.
Because of our slightly weakened state we decided to stay in on Friday night and take it easy. I thought soup sounded nice and soothing for both of us. My favorite soup is a bit on the heavier side using polish kielbasa but it's so good and one of these days I'll post it for you. I thought I'd try and use a similar base but make it a bit healthier using ground turkey and nitrate free bacon. I can definitely declare it a success. You know it's good when you can't wait to eat it for lunch the next day, and the next, and the next day. It has a ton of flavor and it's heavy enough to fool your belly into thinking it just had a decent size meal. Try this on a cold night when you need something warm in your belly. It will satisfy the pickiest of eaters.
I called it a stoup (term created by Rachel Ray) as it's a bit heavier than a soup but lighter than a stew.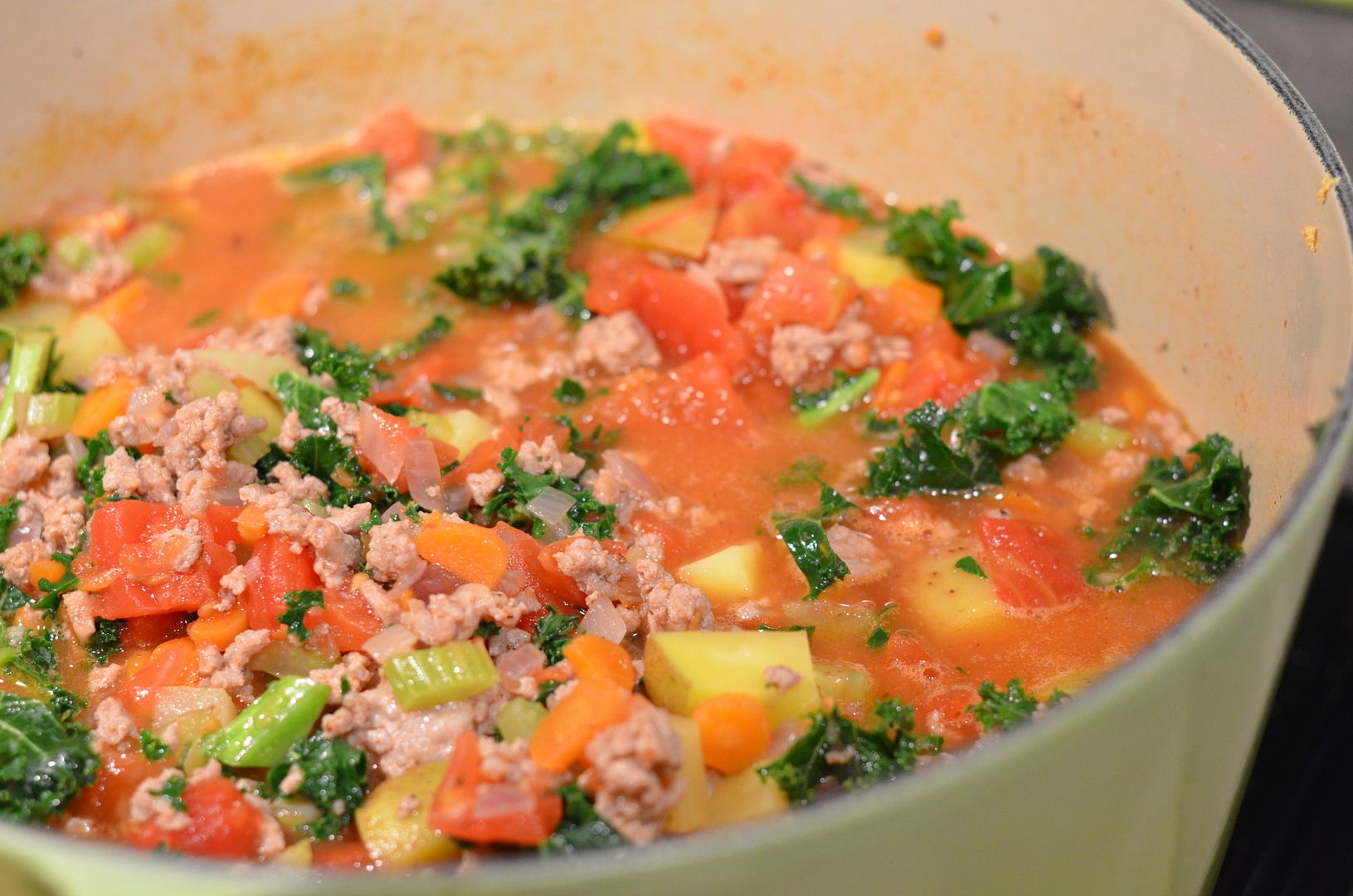 Ground Turkey, Bacon and Vegetable Stoup
1/2 package thick cut bacon, diced - I used nitrate free
1 cup carrots, chopped
1 cup celery, chopped
2 tablespoons fresh thyme, chopped
3 medium size potatoes, cut in 1/2 - 1 inch dice. I used Yukon Gold
3 cloves garlic, chopped
2 14.5 ounce cans diced tomatoes
2 1/2 cups low sodium chicken broth
1 tablespoon white wine vinegar
2 cups chopped kale
1 teaspoon garlic powder
1 teaspoon Seasoned Salt seasoning
1 cup Pecorino cheese, grated
1/4 cup parsley, chopped for garnish
Salt and pepper
In a large pot on medium high add diced bacon and cook until bacon is crispy. Remove bacon from the pot, leaving the grease. Add ground turkey and season with salt and pepper. When turkey is almost cooked through add onion, carrots, celery, garlic and thyme. Season with salt and pepper. Cook for another 5-10 minutes. Add potatoes and kale. Stir to combine. Add the diced tomatoes, chicken broth, garlic powder, seasoned salt and stir to combine. Put lid on and let it all cook for about 15 minutes. Add vinegar and stir. Taste broth for seasoning. Add salt and pepper if needed. When potatoes are soft, the soup is ready. Add soup to a bowl and garnish with crispy bacon, Pecorino cheese and parsley. Serve hot.
Print Recipe