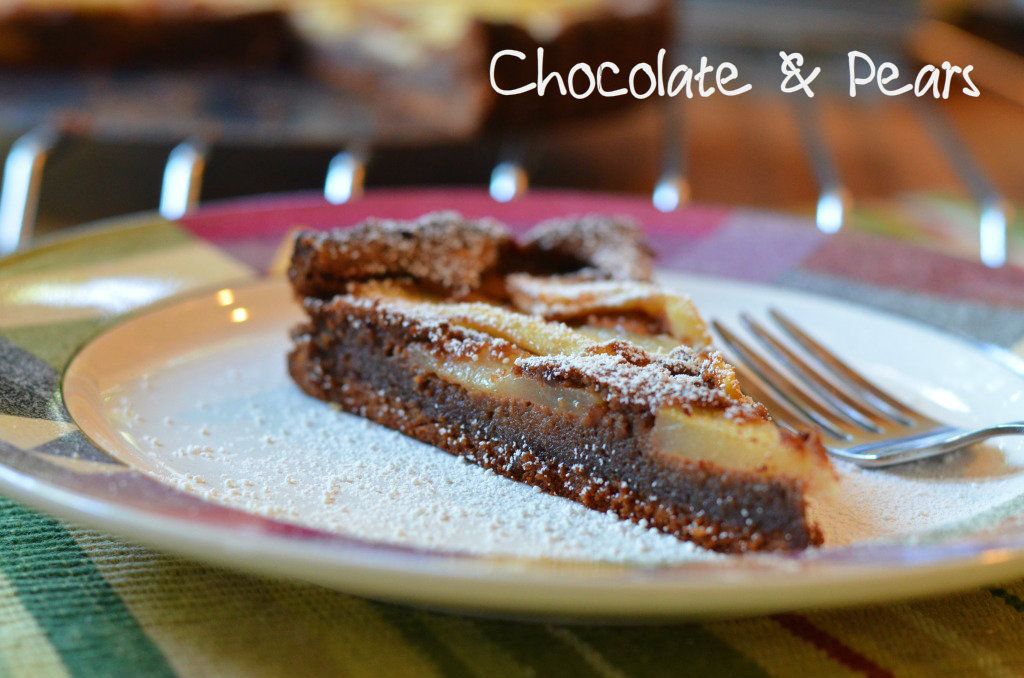 Pears are in season right now, chocolate as you know is always in season. Combine the two and wah lah...a chocolate pear tart. If you haven't had something like this before, it may seem strange, but my mom and I tried this while she was visiting and it was mouth-watering delicious. Not too sweet and the pears are soft and slightly tart which sets off the sweetness of the chocolate. There isn't any flour in it so it's a great alternative gluten free dessert.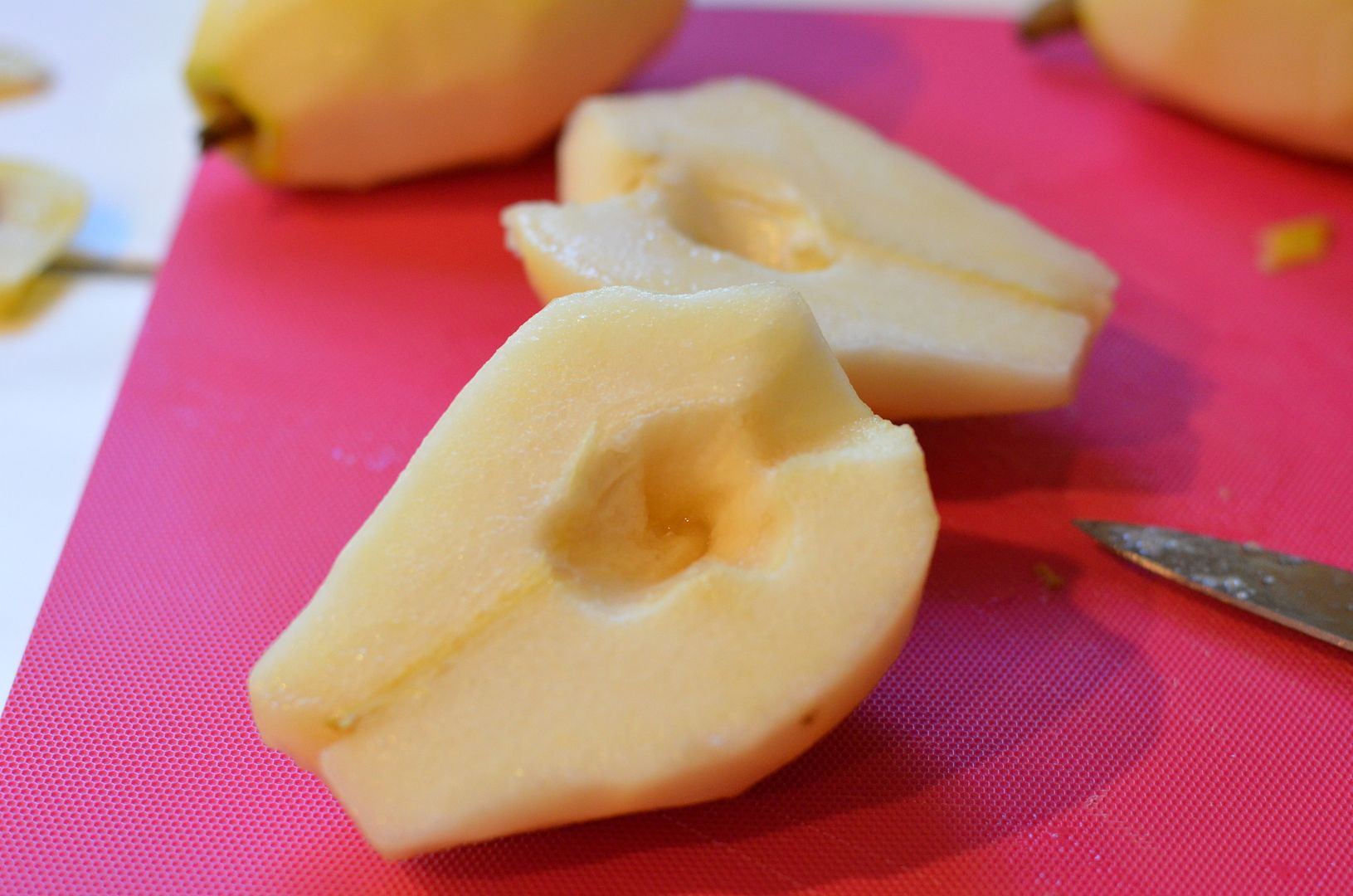 Peel and slice the pear in half. Take the core out of each half.
Slice each pear in uniform 1/4 inch slices.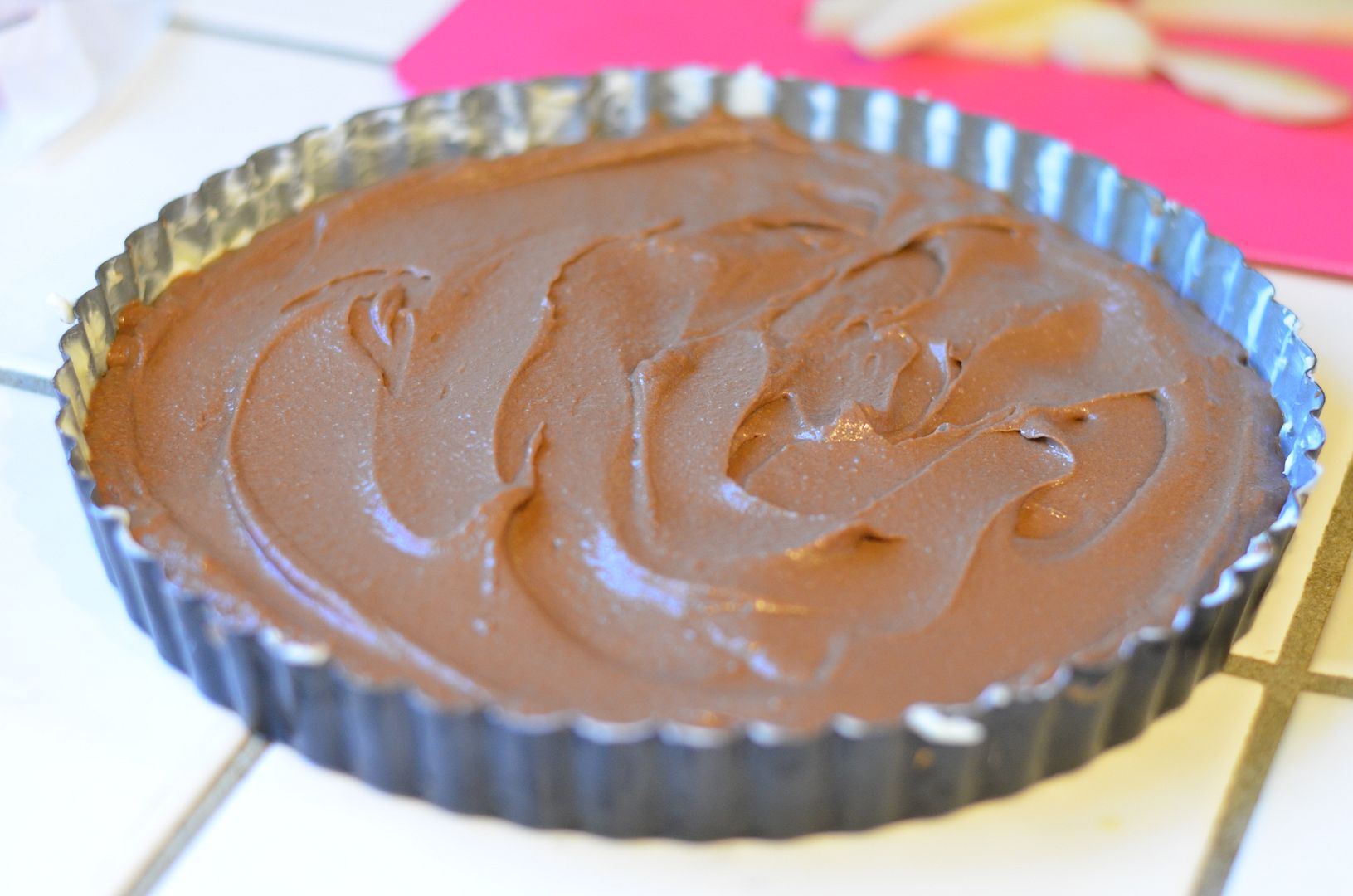 Make your batter and put it in a tart pan.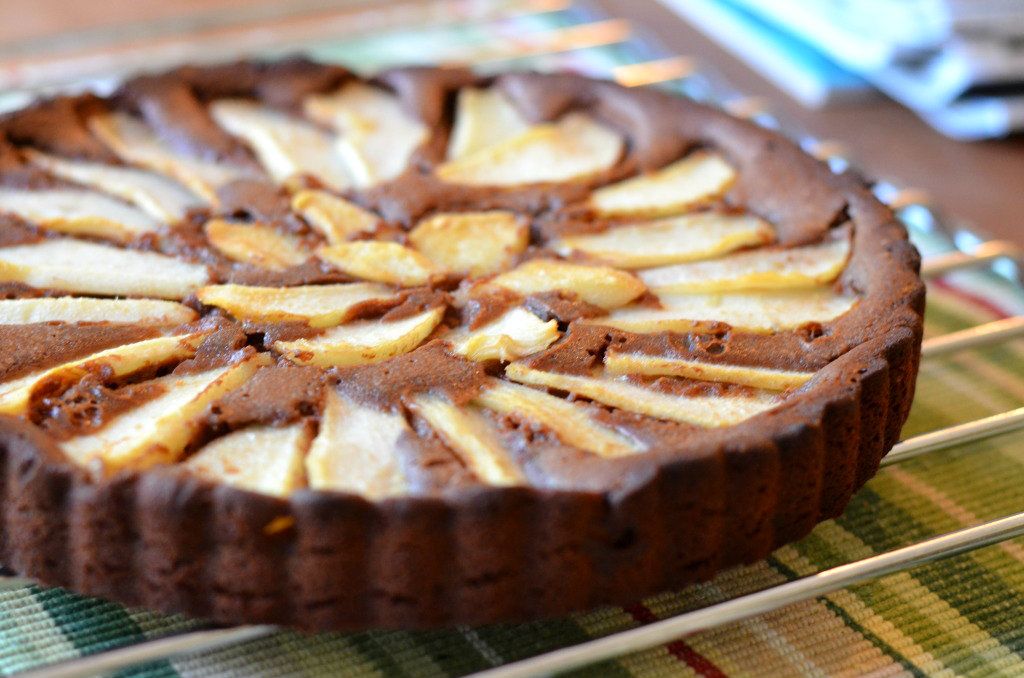 I forgot to take a picture before I stuck it in the oven. If you want it to look prettier than mine, layer your pears all around the outside, overlapping each pear a little bit. Don't put your pears in the middle like I did.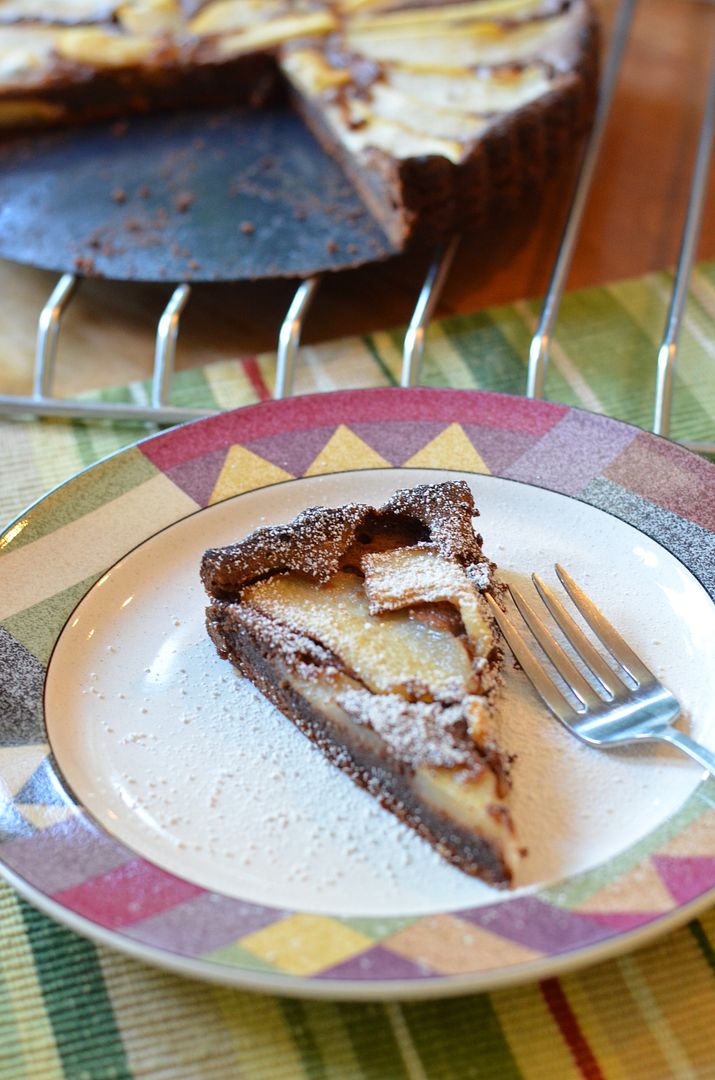 Chocolate Pear Tart
8 tablespoon or 1 stick room temperature unsalted butter, an extra tablespoon for tart pan
3 large eggs
3/4 cup blanched ground almonds
1/3 cup unsweetened cocoa powder
3/4 cup sugar
1 teaspoon vanilla extract
1/2 teaspoon salt
1/4 teaspoon almond extract
2 firm, ripe Bartlett pears
1/2 lemon
Heat oven to 350 degrees. Rub or brush a 9 inch removable bottom tart pan with 1 tablespoon of butter. In a food processor combine the ground almonds, eggs, cocoa, 8 tablespoons butter, vanilla, salt and almond extract. Spread into your tart pan.
Get your pears ready by peeling, coring and slicing them. Rub the pears with the lemon juice to prevent them from discoloration. Arrange the pears, slightly overlapping, in a circle on the top of the chocolate mixture.
Bake for 45-50 minutes or until a toothpick comes out clean. Cool completely in pan.
Sprinkle with powdered sugar before serving.
Serves 8
Adapted from Everyday Food