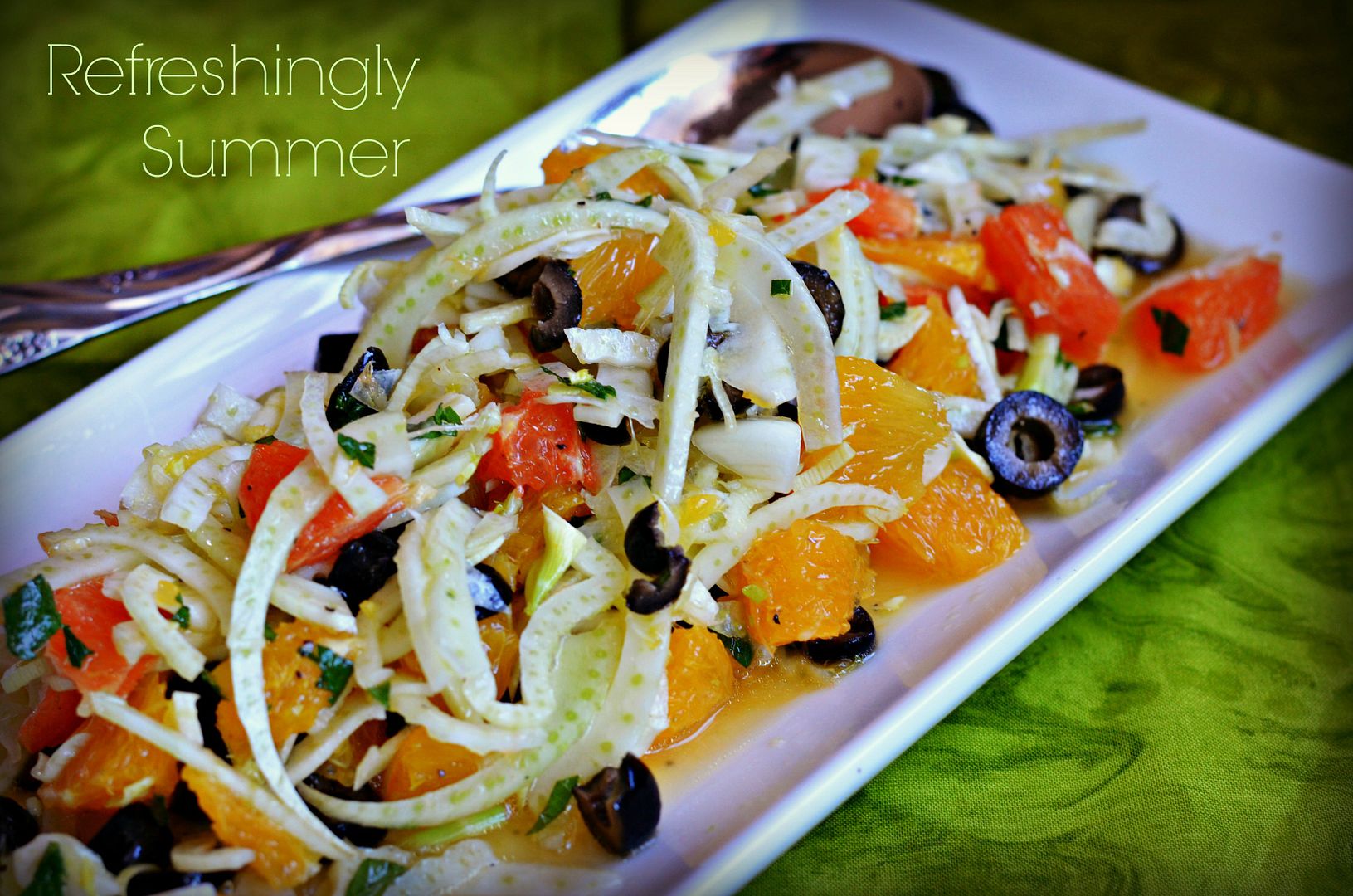 Hello, hello, anyone out there? I'm still here, really I am. I've quit putting pressure on myself to blog every week because it just isn't happening. Eventually I'll get back to it.
I am excited to say I have been cooking more. Creating and trying new recipes. You can only imagine how many mini left over meals I have in my freezer. You'd think I'd be posting more right? It's challenging to get photos for the blog. When I'm cooking a recipe that I think will be delicious, I have the camera ready. Of course that's when I'm disappointed and I think, no way is anyone going to eat that. It's when I don't think of being ready to take photos that a dish turns out great. It's funny how things work out that way. Anyway, I then have to make the dish again so I can get some good photos. The life of a food blogger. Rough, I know. :) I only want the best for you. What can I say.
This dish is so refreshing. I made this right before Memorial Day weekend. When my mom and dad arrived for the weekend, I handed a bowl of this salad to my mom and said let me know what you think. She devoured it as I did. She looked up after and said, I need that recipe. There you go...two thumbs up from two true foodies.
I've wanted to try raw fennel for a long time. I've seen SO many recipes with raw fennel that look really good. I was reading a cookbook (one of my favorite things to do) and came across this recipe and actually had everything except the fennel. Luckily it is in season so it's easier to find right now and cheaper to buy. I got out my
madoline
and sliced it really thin, which I recommend. You can use a knife if you don't have one. Just watch the fingers!
What is really crazy is you can see the two different oranges in the picture. One looks more like the color of grapefruit but it is an orange, really it is. The darker one came from the farmer's market and the other from the grocery store. Hum..what?! It was definitely sweeter too. Lesson learned. For the highest quality vegs/fruits, buy from the Farmer's Market...if you can. We know that but it's not until you see the same piece of fruit a totally different color that you know it's true.
Fennel and Orange Salad
2 fennel bulbs (2 lbs), washed and core removed. Sliced ~1/8 inch thin
3 large oranges, peeled, segmented or quartered and cut into 1/4 inch pieces (save the juice)
1/2 cup mild black olives, sliced
1/4 cup fresh mint, chopped
2 tablespoons lemon juice
1/4 cup extra virgin olive oil
Salt and pepper
Add fennel, oranges, black olives, mint to a large mixing bowl and toss well to combine. In a small bowl, mix the lemon juice, any remaining orange juice, salt and pepper. Add to the fennel mixture and toss to combine. Check for seasonings. Serve! Can be refrigerated for a couple of days.
Adapted from Best American Side Dishes
Print Recipe